作品展 「 – 車真 - 今を生きる車たち 」 より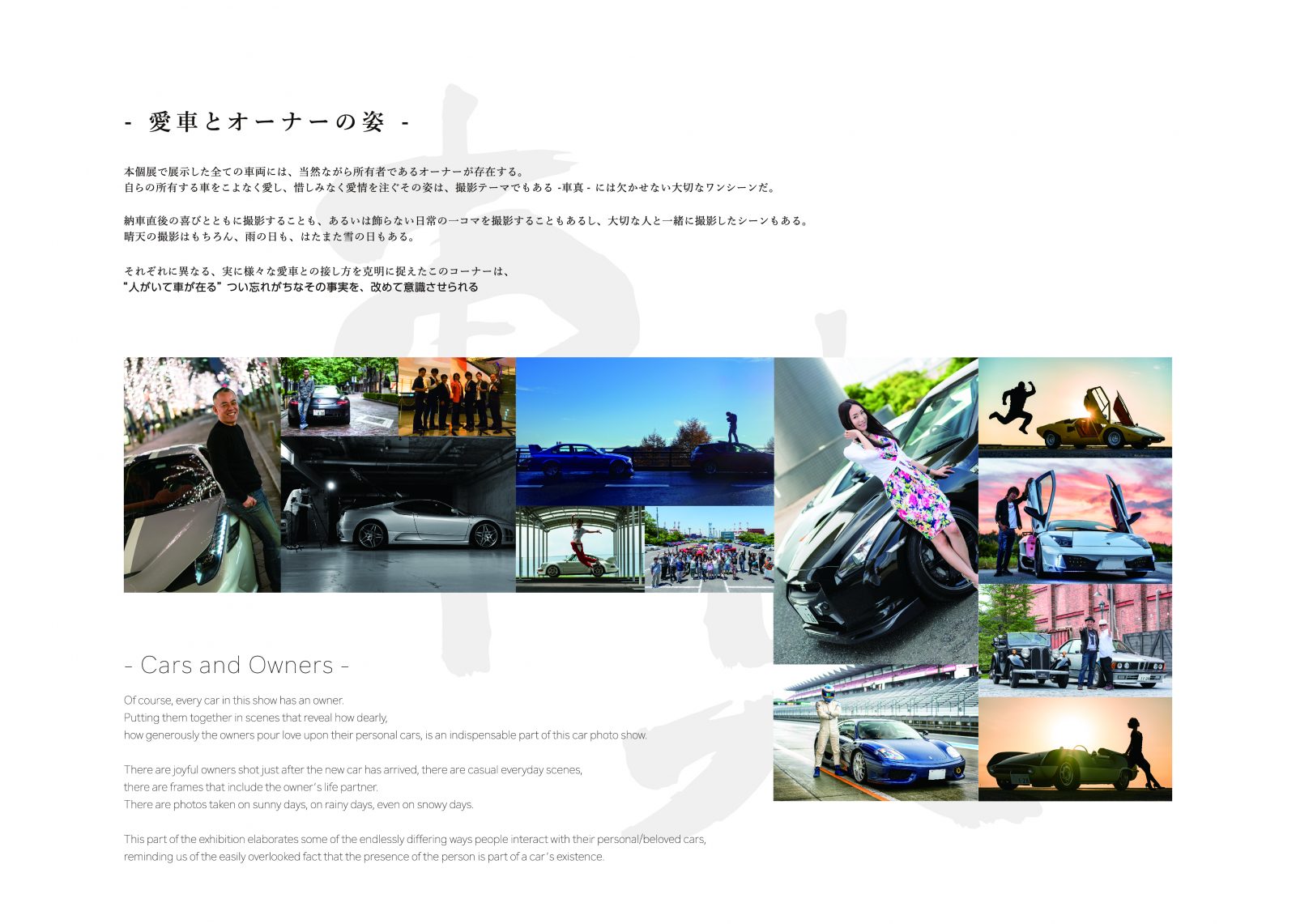 Of course, every car in this show has an owner. Putting them together in scenes that reveal how dearly, how generously the owners pour love upon their personal cars, is an indispensable part of this car photo show.
There are joyful owners shot just after the new car has arrived, there are casual everyday scenes, there are frames that include the owner's life partner. There are photos taken on sunny days, on rainy days, even on snowy days.
This part of the exhibition elaborates some of the endlessly differing ways people interact with their personal/beloved cars, reminding us of the easily overlooked fact that the presence of the person is part of a car's existence.
—
車両には、当然ながら所有者であるオーナーが存在する。自らの所有する車をこよなく愛し、惜しみなく愛情を注ぐその姿は、撮影テーマでもある -車真- には欠かせない大切なワンシーンだ。
納車直後の喜びとともに撮影することも、あるいは飾らない日常の一コマを撮影することもあるし、大切な人と一緒に撮影したシーンもある。晴天の撮影はもちろん、雨の日も、はたまた雪の日もある。
それぞれに異なる、実に様々な愛車との接し方を克明に捉えたこのコーナーは、"人がいて車が在る" つい忘れがちなその事実を、改めて意識させられる。